Schedule : Man City Women's Upcoming October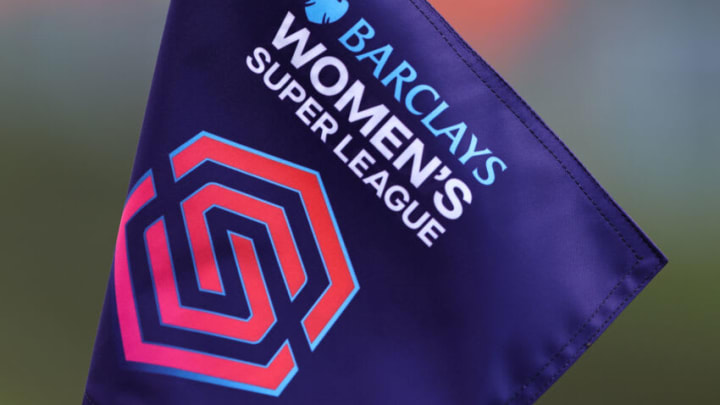 MANCHESTER, ENGLAND - OCTOBER 30: Barclays Womens Super League corner flag during the FA Women's Super League match between Manchester City and Liverpool at The Academy Stadium on October 30, 2022 in Manchester, United Kingdom. (Photo by Robbie Jay Barratt - AMA/Getty Images) /
The 1st of October officially marks the return of the Women's Super League (WSL). After a bunch of their players took part in the FIFA Women's World Cup in Australia and New Zealand, now it's back to competitive club games for the Manchester City squad.
Manchester City have had quite the opposite outcomes the last few seasons compared to the men's team; they have continuously fallen short to Chelsea, who have been rather unstoppable thus far.
And while Manchester City have always had quite the squad, with the addition of Jill Roord to their ranks, fans will hope they can achieve something this season.
October Schedule
WSL – West Ham vs Man City, SUN, 1st, October. 
WSL – Man City vs Chelsea, SUN, 8th, October. 
FA Women's League Cup – Everton vs Man City, WED,11th, October. 
WSL – Man City vs Bristol City, 15th, SUN, October. 
WSL – Leicester City vs Man City, SUN, 22nd, October. 
So, a total of five matches for Citizens to look forward to, including a Cup group stage matchup against Everton for the League Cup.
While 4/5 will be WSL games, and as written, the second matchday of the season for City will be a mouth-watering fixture with Chelsea. Think we can all agree that it's a game we all need to see.