Why has the Arsenal fixture been postponed?
Manchester City is working on a tight schedule this year and with most of the City stars featuring in the World Cup, there is a potential for squad burnout in the second half of the season.
Now, they will have to manage another change to the schedule with Arsenal's fixture with Manchester City, originally set for 19 October, now postponed.
The Premier League has stated it would find a new date for the fixture in due course, but it is hard to see where it will fit in an already packed schedule already. The schedule already boasts a double game week with Champions League and Carabao Cup fixtures taking up the midweek slots until the World Cup break.
A home fixture against Tottenham has also got to be squeezed into these tight spaces somewhere, another problem given the postponement following Queen Elizabeth II's death on Friday, prior to the weekend.
That fixture should be easier to solve given that the whole game week within the Premier League was called off as a mark of respect in wake of the monarch's death.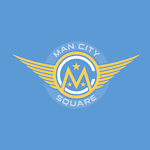 Want your voice heard? Join the Man City Square team!
Write for us!
The reason
The reason for the postponement of the game at the Emirates is to reschedule this Thursday's postponed game against PSV Eindhoven as the Queen's lying in state and funeral preparations have put "severe limitations on police resources" in London.
The 15 September fixture will now be played on 20 October – a day after the Gunners were due to take on Pep Guardiola's team.
It appears that UEFA had asked the Premier League to postpone given that the Europa League will be operating on a fixed schedule with the all-group games for the competition and the Champions League required to finish before the World Cup break at the end of November.
There had been talk that Arsenal could be forced to forfeit the game to play the highly anticipated fixture but their preference to this situation was unknown.
The Queen's passing has now seen cancellations to City's two most challenging games, based on the current Premier League table, with Arsenal sitting at the top and City level on points with Tottenham in third.
Who knows when Cityzens will be able to say hello to Gabriel Jesus and Oleksandr Zinchenko up close and personal but whenever that is, we will all be hoping for a last-minute winner like Rodri last season.