Does City's Champions League exit lie with Pep Guardiola?
Twenty years ago and City fans would have been dreaming of a Champions League semi-final trip to Madrid; the year that Los Blancos beat Bayer Leverkusen 180 miles or so north of the Etihad in Glasgow. Thankfully, things have changed in the football world.
The investment and hard work have allowed the blue half of Manchester to make those dreams come reality as winning the Champions League is now becoming an expectation year-on-year for Pep Guardiola's men.
The final defeat in Porto and the semi-final turnaround by Real Madrid in this campaign have surely left several questions amongst the fanbase on what it will take for them to lift "old big ears".
The manager has simply put it down to football being "unpredictable", a game he is left pondering his decisions and thoughts when his team were in control approaching the final five minutes of normal time.
He has also claimed his ability may not be good enough when competing but certainly won't give it up anytime soon.
The Spaniard said: "Maybe I'm not good enough to help the team to do it. Nobody knows what would have happened with other players or managers. We were close – they know it, we know it – but what is important is we are going to try again next season, and then again."
That claim is something the City faithful will disagree with when his name rings out around the Etihad on Sunday. He has mastered their identifiable style which has led City to be labelled one of the best teams, alongside Liverpool, in the world at present; something that would have been proven barring a crazy 20 minutes or so in the Spanish capital.
He has also won it before and nurtured one of the greatest teams to play this game to dominate European football for many years. Those credentials speak for themselves but during his tenure, questions have been raised from outside of the fanbase.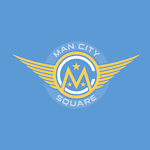 Want your voice heard? Join the Man City Square team!
Write for us!
His tactics or selection in these big European games has scratched several pundits' heads in the past but not on Wednesday.
Guardiola put out his strongest team on the night so the notion of trying to shock the opposition before the game was not a trick the magician was prepared to risk as a plan A. His substitutions may have been a detriment to the turnaround but could the answer lie within the squad of players or simply misfortune?
Riyadh Mahrez's goal was enough to give them a comfortable two-goal cushion on the night, a seemingly unbelievable feat from Real Madrid to draw level and force extra time. Something that could've been avoided or not and unlikely to be seen again so soon.
The lack of a finishing touch will have cost them as Jack Grealish could have finished the tie with two glorious opportunities only to be denied by Thibaut Courtois and the defence. A total of eight good chances were missed on the night, something that is not often spoken when the creative fluidity is in full flow, prompting the question of missing a star centre forward.
Questions of whether the result could have been avoidable are debatable but crumbling and the momentum was plain to see following the equaliser. Rodrygo's double after the 90 minutes was a familiar pattern.
Pep's exits while City manager has seen eight out of eleven come from losing goals in quick succession, with two goals in eight minutes against Monaco, three in 19 minutes by Liverpool, Tottenham's double in three minutes in 2019 and Lyon took advantage of a lapse in concentration to score twice in eight minutes.
Many would put that down to bad luck echoing a similar pattern, however, mentality issues must play a part when playing in Europe. You could argue that this issue does not come about in the Premier League but this competition is different.
The juggernaut of Madrid is different to the challenge of Villa on a Saturday or an Everton away trip.
It is no secret that the Champions League remains the aim, no matter how distant and difficult it is becoming. However, there is no obvious factor that can explain City's exit in that fashion, certainly not the responsibility of Guardiola.
One thing that is clear the Champions League victory doesn't feel any closer under Pep Guardiola.